Tea Maker Glass Teapot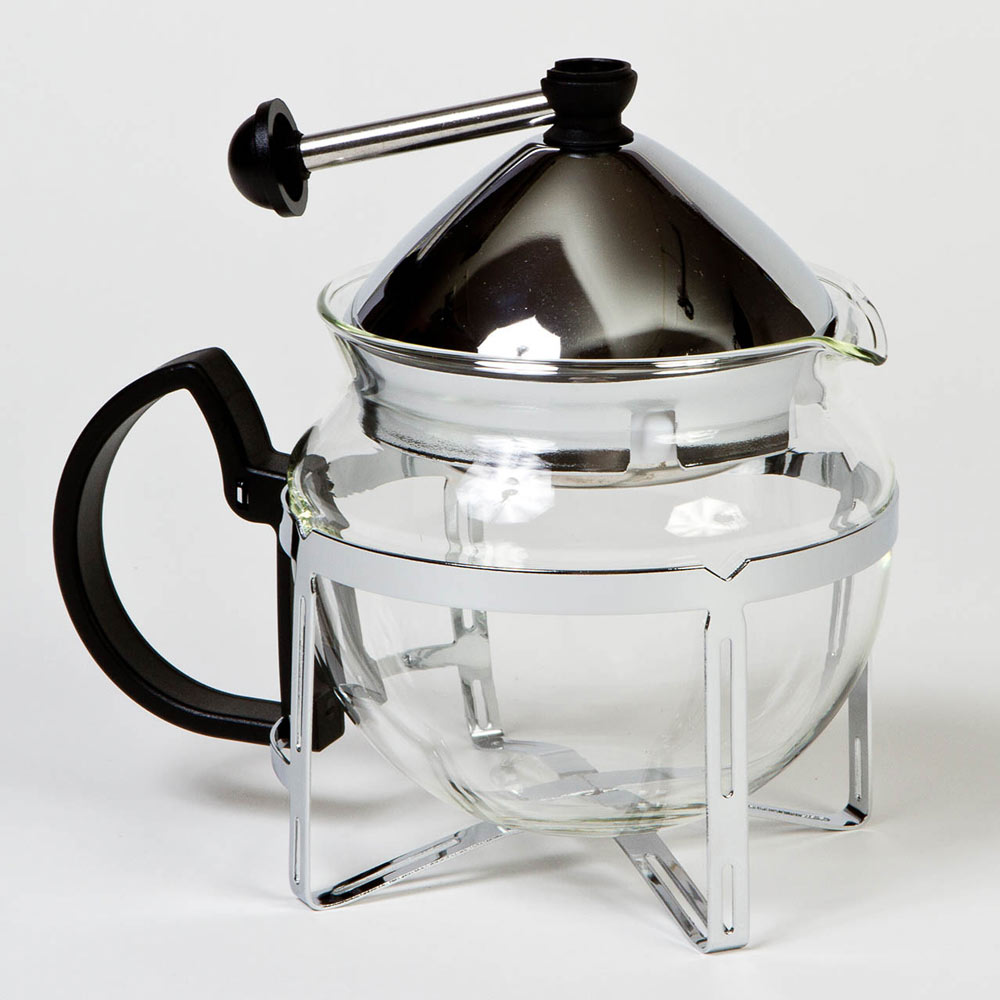 We would never call you a control freak, we just want to help you make your pot of tea. The steeping of the 20 oz Chrome and Glass Teapot can be stopped with a decisive raising of the knob on top of the lid (see below for infusion instructions) when superb taste, color, and/or aroma are realized.

Infusion Instructions:
1. Fill the chrome infuser with tea according to your Happy Lucky's instructions. (We recommend 2.5 teaspoons of most teas for this pot!)
2. Fill the pot with hot water.
3. Put the lid atop the pot and lower the infuser from the knob at the top of the lid. The infuser will automatically be positioned in the center of the pot for ideal brewing! Brew tea for recommended amount of time (see Happy Lucky's instructions).
4. When the tea has reached the recommended brew time, pull the knob at the top of the lid to raise the infuser out of the water. Then, twist the knob and bend the lever at the hinged joint to lock in place! Enjoy and re-steeping is encouraged! Specs:

Material: Body - tempered glass, Infuser and support - chrome
Teapot: 600 mL, about 20 oz.
Infuser basket included: Yes
Color: Clear/Steel
Dishwasher Safe: Yes
Enjoy Free Shipping on Orders Over $60!
To qualify for free shipping, your order total must exceed $60 before taxes or shipping fees are added. This offer applies exclusively to US orders within the 48 contiguous states.
Quick Shipping Turnaround!
We strive to ship most orders within 24-48 hours. Please note that orders placed after noon on Friday MST, as well as those placed on Saturday and Sunday, will be shipped on the following business day.