Give A Hoot Teaset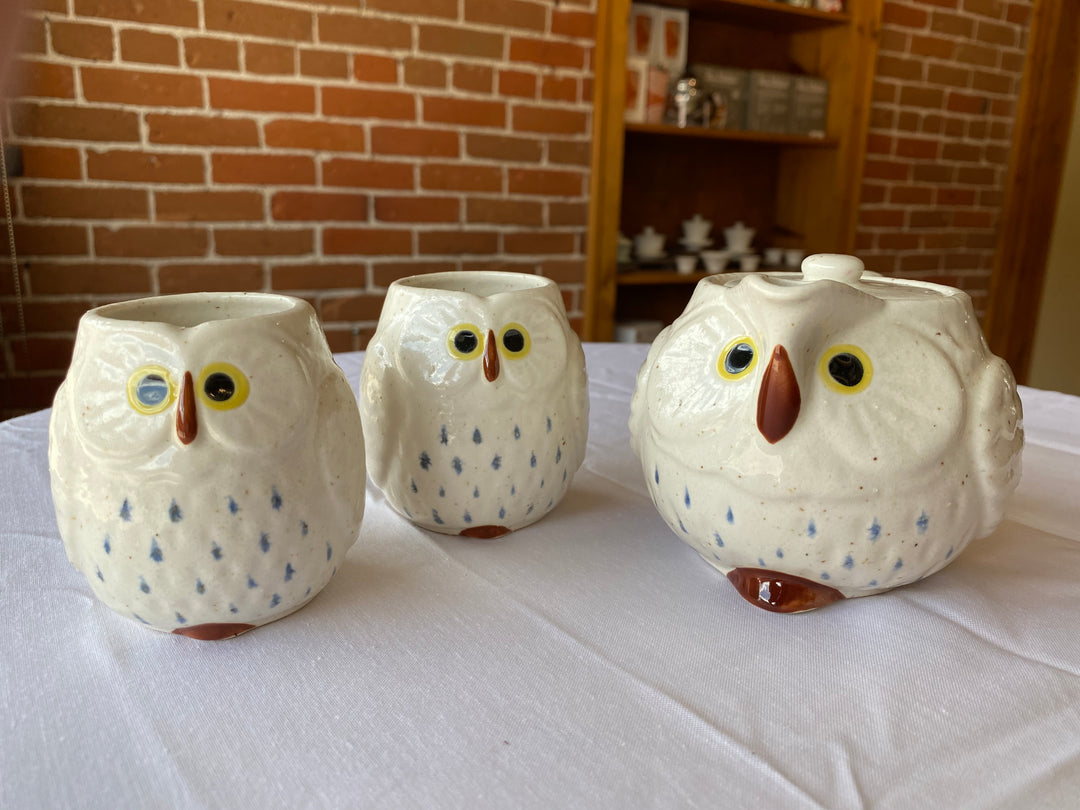 Do you really give a hoot about your tea drinking experience?
Want to look like a true intellectual?
This adorable parliament of owlets will always be by your side when you want a hot cuppa tea.
Specs:
Material: Ceramic
Teapot: 16 oz.
Infuser basket included: Yes
Color: White with little black eyes
Dishwasher Safe: Yes
Enjoy Free Shipping on Orders Over $60!
To qualify for free shipping, your order total must exceed $60 before taxes or shipping fees are added. This offer applies exclusively to US orders within the 48 contiguous states.
Quick Shipping Turnaround!
We strive to ship most orders within 24-48 hours. Please note that orders placed after noon on Friday MST, as well as those placed on Saturday and Sunday, will be shipped on the following business day.