Gingerbread Black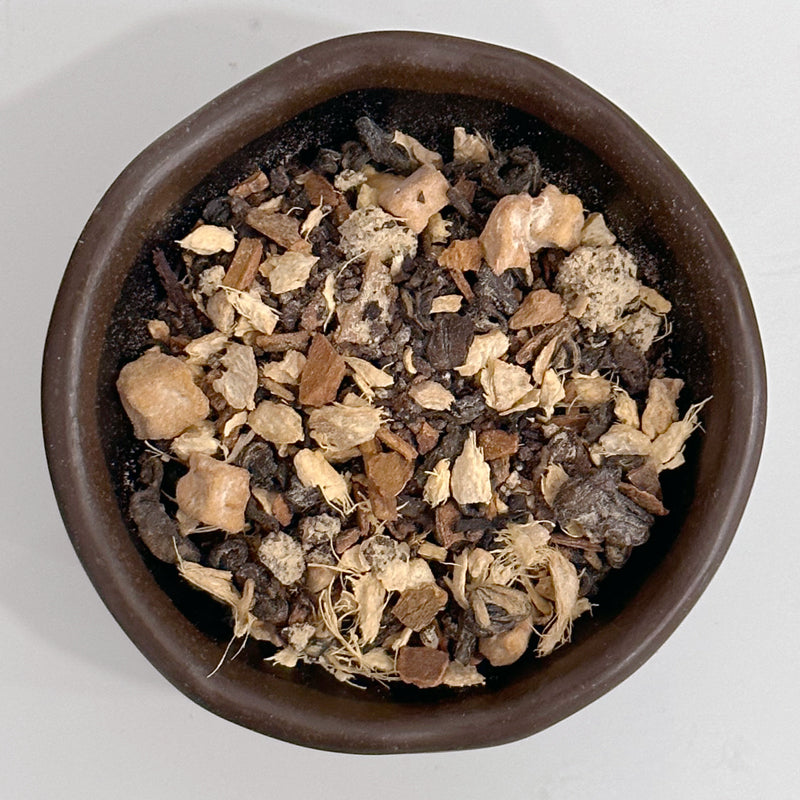 Gingerbread Black
you can't catch me...
Medium Caffeine
15% off now through November 14th. 
Gingerbread Black tea offers a warm and inviting flavor profile that evokes the comforting essence of a classic gingerbread treat. The black tea provides a robust and slightly malty base, complemented by the bold and spicy notes of ginger. Cinnamon bark chips add a touch of sweetness and warmth, while the dried apples and blueberries contribute a subtle fruity undertone. Nutmeg and vanilla infuse the blend with a richness reminiscent of baked goods, and the maple syrup powder enhances the overall sweetness profile. Finally, chicory root adds a mild, earthy note that rounds out the composition.
Gingerbread Black tea is a harmonious combination of spicy, sweet, and slightly fruity flavors, making it a perfect choice for savoring the cozy and festive tastes of the holiday season.

Ingredients: black tea, ginger, cinnamon bark chips, dried apples, dried blueberries, nutmeg, vanilla, maple syrup powder, and chicory root.
Discount will be reflected during checkout.